Path to the Promised Land
Look, if homeownership is the Promised Land of stability and building a future, then renting in the market is Egypt! Aslan helps staff cross over instead of letting them wander around in the housing wilderness alone.
Your generosity is of practical help and profound engagement. Instead of insecurity and fear for the future, staff can plan for a future here. You will provide safe, simple homes they can afford to rent and get them on a path to save for the next step on the Road to the Promised Land— homeownership.
Aslan's vision is a Peninsula with thriving ministries powered by thriving staff. The biggest threat? Lack of affordable housing for singles and couples in the entry-to-mid career segment. You can change that!
You can fulfil the law of Christ by bearing the burdens of staff. You can build the Kingdom because there is less churn and chaos at the church. You!
Imagine the impact! Because of you, emerging leaders in student and family ministries have affordable homes. Because of you, PE+, Preschool, and School Age Child Care can recruit and retain gifted workers.
Real Estate
Do you have a home you could include in an estate plan? Don't laugh, the Woodsworth and Jefferson homes were charitable gifts from PCCers.
Donate Property
Stock
Do you have appreciated stock?
Save a boatload on taxes by giving shares to Aslan plus you may carry forward the value for five years.
Complete Form
As a public charity, Aslan offers the highest tax-deductibility available to donors.
Frequently Asked Questions
We know these FAQs can't anticipate every question.
We are happy to talk further. Just call! 650-569-0909
Now to him who is able to do immeasurably more than all we ask or imagine, according to his power that is at work within us… Ephesians 3:20
Key Concept: God's capacity and imagination exceed ours
The elders who direct the affairs of the church well are worthy of double honor, especially those whose work is preaching and teaching. For Scripture says, "Do not muzzle an ox while it is treading out the grain," and "The worker deserves his wages."
1 Timothy 5:17-18
Key Concept: We are called to honor ministry professionals through provision.
Bear ye one another's burdens, and so fulfill the law of Christ. Galatians 6:2
Key Concept: Obedience to Christ requires us to support one another.
Don't you know that those who serve in the temple get their food from the temple, and that those who serve at the altar share in what is offered on the altar? In the same way, the Lord has commanded that those who preach the gospel should receive their living from the gospel.
1 Corinthians 9:13-14
Key Concept: It is a command of God that ministry professionals receive their living from their church community.
You are helping to raise $2,495,000 towards:
$1.6 Million to purchase the King House (land and existing home).
$190K to purchase, permit, and place a 1/1 ADU (Accessory Dwelling Unit) in the backyard of the King House.
$160K to make required structural upgrades to the main house and create a legal JADU (Junior ADU) at the King House
$475K operations
$70K organizational reserves
Good news
we have raised $2,299,987!

Including a $750,000 loan from the National Covenant Properties.

Help us raise the last $200,000!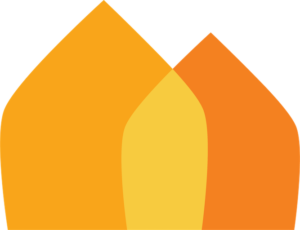 CONTACT
The easiest way to learn more about our work and how you can get involved
is to contact us. We are happy to walk through our detailed process
and answer questions not covered here.
Email: Nicole @ Aslan.org
Phone: 650-569-0909
Mailing Address:  3560 Farm Hill Blvd., Redwood City, CA 94061