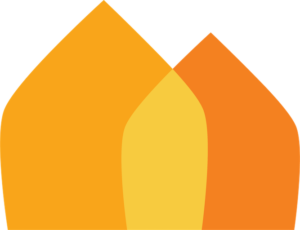 Path to the Promised Land
Look, if homeownership is the Promised Land of stability and building a future, then renting in the market is Egypt! Aslan helps staff cross over instead of letting them wander around in the housing wilderness alone.
Your generosity is of practical help and profound engagement. Instead of insecurity and fear for the future, staff can plan for a future here. You will provide safe, simple homes they can afford to rent and get them on a path to save for the next step on the Road to the Promised Land— homeownership.
Aslan's vision is a Peninsula with thriving ministries powered by thriving staff. The biggest threat? Lack of affordable housing for singles and couples in the entry-to-mid career segment. You can change that!
You can fulfil the law of Christ by bearing the burdens of staff. You can build the Kingdom because there is less churn and chaos at the church. You!
Imagine the impact! Because of you, emerging leaders in student and family ministries have affordable homes. Because of you, PE+, Preschool, and School Age Child Care can recruit and retain gifted workers.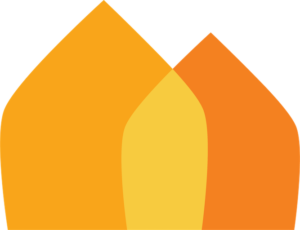 What Can You Do? Do What You Can!
Real Estate
Do you have a home you could include in an estate plan?
Don't laugh, the Woodsworth and Jefferson homes were charitable gifts from PCCers.
Donate
Stock
Do you have appreciated stock?
Save a boatload on taxes by giving shares to Aslan plus you may carry forward the value for five years.
Complete Form
Monthly
Could you give a small monthly amount?
You can help us with our regular maintenance costs. No amount is too small.
Give
As a public charity, Aslan offers the highest tax-deductibility available to donors.
Aslan offers 1:1 housing coaching to all staff of PCC's Center, Church, Preschool, and School Aged Child Care. Our goal is to understand how housing affects them personally, in their position at PCC, and their private goals. This coaching can help PCC staff ground their goals and strategies. It also ensures Aslan is co-creating housing solutions that meet price, location, size and other features important to staff. A core value of Aslan: Do nothing about staff without staff. Aslan has a committed team of advisors that help navigate real estate, personal budgeting, and lending.
Great question! Yes, wow, prices are high. Aslan is committed to long-term, equity-based solutions. This is expensive for Aslan. But the value is long-term stability and growth for staff and PCC. PCC rental assistance has a role in stabilizing the home situations for some staff. However, funds spent on that exit the PCC ecosystem and cannot be recouped. Instead, Aslan comes alongside staff wishing to buy a home and through a series of scaffolded steps moves them along the continuum from renting to home ownership.
Aslan is run by a seasoned group of executives with deep experience in real estate, development, law, philanthropy, insurance, planning, and finance. We have a team of advisors that provide strategic and tactical assistance.
Aslan doesn't make this call. PCC's Housing Committee decides who gets what form of housing assistance regardless of whether it is funded by Aslan or PCC. We think this is the best way to lean into our role as a supporting organization of PCC.  There is a set of qualitative and quantitative criteria that inform the Housing Committee decision-making process.
All full-time staff at PCC's Center, Church, Preschool, and School Aged Child Care are eligible to receive housing coaching from Aslan. They are also encouraged to participate in the PCC Housing Committee's annual compilation of employee information that is used in the decision-making process which assigns available resources to the best-qualified staff recipients. For more information, contact your PCC supervisor. Even if you don't get assistance at first, keeping the Housing Committee up to date is important as staff transitions and available resources happen throughout the year.
Aslan, in cooperation with PCC, is committed to helping all full-time employees that advance the mission of PCC regardless of the PCC business unit of which they are a part. Historically, PCC just focused on housing for pastors. However, PCC has come to see itself as a mission with a church (rather than a church with a mission). Therefore, all staff are important to the mission. You might also have heard that there are tax issues associated with housing for pastors. Correct! Aslan and PCC work with staff to optimize housing assistance for tax purposes.
We have our eyes on a four-plex in Redwood City to rent to singles and young couples on staff.
We've done lots of market research and reviews of what PCC needs.
The price is in the range of $2.5 million.
We can't show you exactly what we'll buy because until we have the funds, we can't go shopping.
$1.6 Million towards a down payment on the four-plex—below market rent for staff can only cover Aslan's mortgage and expenses if the down payment is large.
$650K for the next acquisition—let's do an equity share with some of our more senior staff who rent and need help to buy here
$100K for organizational reserves—Aslan is well run and reserves are essential.
$520K for operational expenses for the next 5 years—we run on a mix of donations and earned rental income to provide property management, maintenance, staff coaching, and other services to PCC staff
We would love to do even more good:
Good news,
we have $939,000 committed and $738,000 is already in the bank!
$920,000 total raised so far
(Out of $3 million).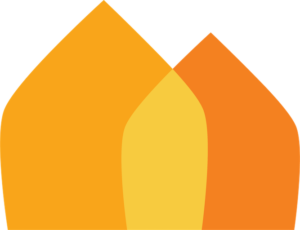 CONTACT
The easiest way to learn more about our work and how you can get involved
is to contact us. We are happy to walk through our detailed process
and answer questions not covered here.
Email: Nicole @ Aslan.org
Phone: 650-569-0909
Mailing Address:  3560 Farm Hill Blvd., Redwood City, CA 94061